Mary at Adventures in learning is have a give away! Hop over to her blog and check it out.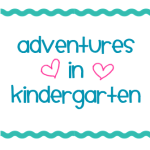 Adventures in Kindergarten: Fabulous Giveaway!
: "I am so excited to have such fabulous followers. In celebration of YOU, I am hosting a giveaway! First Prize: $25 gift card to Amazon! ..."